Get your eCommerce websites in Trinidad and Tobago for as little as $850TTD
Get your ecommerce website for as little as $850TTD
TRUSTED BY 100'S OF BUSINESSES SINCE 2007
We know that Covid-19 has been affecting businesses for the worse. Pellau wants to help your business to transition to online. We want every business to have their own website no matter their financial situation. Therefore we offer our online stores for as little as $850TTD. Read on let's explain why we charge this little!
You'll be able to add your products, accept credit cards and automate your online sales.
No, you don't need to build it yourself… Our team of experts will set everything up for you!
Let's help you to sell your products and services online today.
Pellau Media....Thank you. Before the Pandemic, they envisioned the importance for E-Commerce for small business with urgency. At first I was adamant on applying, but I do not regret it one bit. Pellau Media's friendly and concise approach to creating my perfect website has been fantastic. I highly recommend them for your perfect website.
Just would like to share my experience I have been working closely with Pellau Media for a number of years now. They are very effective and reliable in other words they get the job done!!!!
It's always a pleasure working with Pellau Media. Their professional and courteous staff are always accessible and willing to provide assistance where necessary. I would recommend Pellau Media anytime.
My experience with Pellau Media has been great. They are a friendly team that gets things done. They are much more than just my website provider. They are a positive force that really care about my business development. They are always a text message away, ready to assist with anything I need.
As a designer myself, I was very particular about the way I wanted my website to be. A major positive for me with Pellau media was the ease and efficiency with which they took my direction, ideas and particulars and brought them to life. I also appreciated the way they worked with my very little budget at the time and still provided me with the website I wanted. I would definitely recommend to any small business owner in need of a website.
My experience with Pellau has been amazing. As a startup with limited access to resources, Pellau allowed me to tap into theirs and benefit from commerce with the lowest website rates available locally. Offering video tutorials and 24 hr support. Having an online store opens up the world to you. I would recommend every business owner, small, medium or large to make sure they "set up shop" there.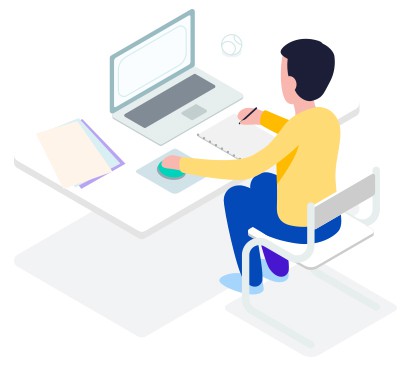 Our ethos is every business should be selling online. Rather than charge $20,000 or more, we simply give away the labour. Every project is guaranteed to be of the highest quality with no compromise on features, no compromise on looks!
So how much do you actually pay? $850TTD for the set up! Our monthly web hosting plans are priced to be affordable for even startups from only $50TTD monthly. That's all you need to actually pay for!
We are your partners in E-commerce, Branding and Hosting Solutions since 2007. That means we are there every step of the way to help you become a successful online business.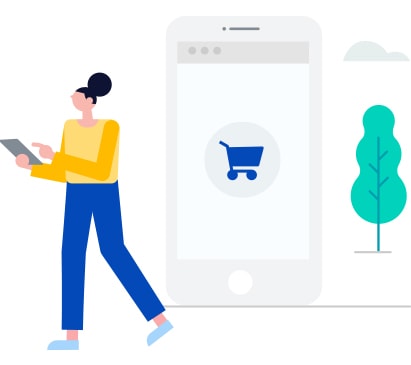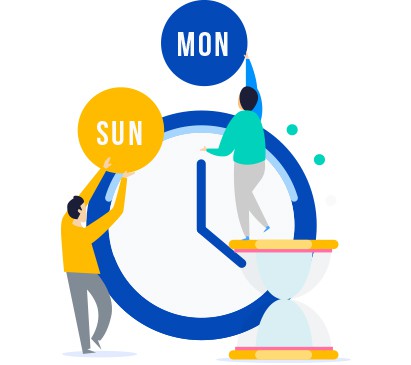 Timeframes to COMPLETION?
Our experts are able to complete your e-commerce solution within 3 weeks. Each project is handled with urgency to get you up and running. Provide us with the content and we build everything!
Frequently Asked Questions
How long does it take to be completed?
The process can take as little as 1 week or as long as 3 weeks usually.
This depends on the client sending us the content that is needed.
Most of our clients usually have the content needed on their facebook page, so simply send your rep a link to your social media accounts.
We need:
Your logo (high quality PNG with a transparent background)
Your contact info (email address, phone number, physical address if applicable)
Product info (a product image, description, price) for 5 products. You can upload the rest after.
Shipping price (eg $30 nationwide)
Payment gateway (will you be using PayPal, WiPay, Cash on Delivery, Bank Transfer)
How many products can I add?
You can techincally add unlimited products.
Your limit is based on your hosting package and size of your images, the amount of backups saved, how many plugins are installed.
We install image compression on all websites produced to allow for as many product uploads as possible.
We have seen clients upload hundreds of products on their websites with no hassle.
Please contact your rep should you need more storage.
We choose woocommerce and wordpress because they are the most flexible.
With hundreds of free addons available for woocommerce, your website can be customised the way you want it.
If you would like to accept credit card payments here locally, woocommerce is your primary solution for integrating e-commerce into your business. 
What are the monthly fees?
Our hosting packages range from $50TTD monthly to $300TTD monthly, however some businesses will need custom solutions which can be provided and negotiated. 
Can my website accept credit payments?
There are many payment gateways which allow a business to accept payments online.
Paypal
Wipay
Skrill
Speak with your rep for advice on this.
YES!
Once we hand over the website to you, you can edit any and everything. You can add more pages, you can change the look, colours etc.
Do I get my own domain? www.mybusiness.com
YES!
A domain is included in your package and renewed at $200TTD yearly.
Do you'll advertise my website for me?
The short answer is "we can"
Speak with your rep about advertising packages.
There are a number of courier services available.
If you need advice on which to choose please speak with your rep. We will be happy to help!
I'm not very tech savy... Will you help me?
Our websites are very userfriendly.
We have clients in their 80's who upload products on a daily basis to their websites.
Tutorials are available to every client and our support team is always available to assist with edits from time to time.
Search Engine Optimisation is built into WordPress and Woocommerce.
Simply add a descriptive product title, add some product tags and google can find your products!
Google even has a plugin which can be added called Google Sitekit which ensures that google can read everything on your site. (this is an optional addon but its free to use). These addons aren't needed but can assist tech savy users with making the most of their websites.
We work with every client's budget. Literally we do!
Our basic starter package is $850TTD (with professional design included)
Custom work however starts at $5000TTD
Any website we build can be upgraded later on to your business's growing needs.
What else do you need to know about cost? Every website has to be hosted... a wordpress, squarespace, wix even shopify all need to be hosted. Providers usually include this hosting fee into their monthly cost. We do the same. Its $50TTD to $300TTD depending on your needs. We can build a plan to suite the needs of your growing business as the need arrises.
Does ecommerce really work in Trinidad and Tobago?